Bell Shoals Animal Hospital
Mon – Fri 8:00AM – 6:00PM
Saturday – By Appointment Only
Bell Shoals Animal Hospital | Brandon FL 33511
What Makes Bell Shoals Animal Hospital Different
First and foremost, Bell Shoals Animal Hospital Brandon is a single veterinarian practice. Dr. John Ligori, your Brandon veterinarian, will be the only veterinarian that your pet sees and he will establish a personal relationship with you and your pet. Veterinarian, Dr. Ligori and the staff at Bells Shoals Animal Hospital Brandon are ready to assist you and your pet. Watch the video below and learn more about Bell Shoals Animal Hospital and veterinarian, Dr John Ligori.
Our Mission at Bell Shoals Animal Hospital
The goal of Bell Shoals Animal Hospital in Brandon is to be a veterinary hospital unique to the Brandon area that can offer complete veterinary pet healthcare in an environment that is comfortable and professional. Our veterinary home-like animal hospital is designed to put you and your pets at ease. This Brandon animal hospital is a change from all the other Brandon animal hospitals. Give us a call 813.654.6600.
John Ligori DVM
A Hometown Brandon Veterinarian
Dr John Ligori is hometown Brandon resident.
To serve his hometown community, Dr Ligori and his wife, Erin, decided to come back to Brandon FL,  and in 2009 opened Bell Shoals Animal Hospital. Dr Ligori graduated from the College of Veterinary Medicine, at the University of Florida in 2002. After graduating as a vet, Dr Ligori worked several years at Oakhurst Veterinary Hospital in Seminole FL. Dr Ligori is very family oriented and has four boys. His vision at Bell Shoals Animal Hospital, is to provide a truly family feeling atmosphere to the veterinary hospital.
At Bell Shoals Animal Hospital Brandon
We Use Care Credit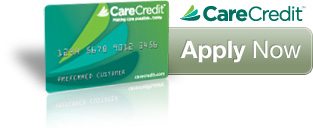 Veterinarian, John Ligori DVM, and Bell Shoals Animal Hospital offer financial help to Brandon Pet Owners
At Bell Shoals Animal Hospital, we want to be able to provide the best veterinary medical care for our patients . That is why we are happy to offer North America's leading client payment program, CareCredit. If needed, CareCredit allows our clients to receive the best treatment for their pet now. CareCredit has minimum monthly payment terms and no hidden fees. To apply, simply click here
Testimonials for Bell Shoals Animal Hospital
and
Veterinarian from Brandon Clients
I want to state that the service here is great. They took care of my senior pup Fiona in her last days and have now adopted two new clients my dog and cat. They are always super courteous and really take the the time to know and care for your pet. Highly recommend!!
I just moved to the Brandon area and Dr. Ligori was highly recommended. He did not disappoint. I had both my pugs in for a check up and was later scheduled a teeth cleaning. He could have easily told me both my pugs needed their teeth cleaned but he was honest and said my male pug is fine and just my female needed it. The teeth cleaning was performed today and I am very happy with the service. I was called numerous times to keep me updated and the price was more than fair. His staff, Brandy, is super friendly and care about their jobs. The office is so well designed that you immediately feel comfortable. My pugs are my everything- Thank you Team Bell Shoals Animal Hospital!
Find Us
Bell Shoals Animal Hospital
1401 Bell Shoals Road
Brandon, FL 33511
Bell Shoals Animal Hospital [current_year_with_copyright_symbol_and_title]